Looking for a Maytag Clothes Dryer Repair Manual?
HAS YOUR DRYER QUIT? ARE YOUR WET CLOTHES PILING UP???
IS YOUR DRYER NOT DRYING LIKE IT USED TO?
OR NOT HEATING UP AT ALL?
IS YOUR DRYER GETTING NOISIER???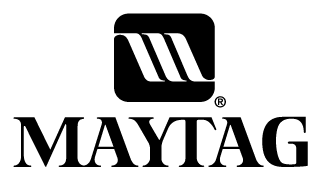 Did you know that during the Great Depression of the 1930s, the Maytag company was one of the few to actually make a profit in successive years.
No need to call an expensive serviceman, and then wait a couple of hours (or DAYS) for him to show up! Diagnose your problem RIGHT NOW, cheaply and easily, with our
FREE ONLINE

Maytag dryer repair manual!
Maytag Dryer Troubleshooting
Diagnosis and repair procedures are included for common symptoms, such as low heat or not heating, noisy operation or rumbling sounds, clothes taking too long to dry, electrical and timer problems, gas burners and electric heaters, drive train and belt replacement problems and other Maytag dryer problems.
OUR MAYTAG DRYER REPAIR MANUAL COVERS
Our Free Maytag Clothes Dryer Repair Manual was designed to assist the novice technician in the repair of home (domestic) dryers that have been operating successfully for an extended period of months or years and have only recently stopped operating properly, with no major change in installation parameters or location. Find which Maytag dryer parts in your machine need replacing and how to do it yourself.
Please share our .