Do It Yourself Dishwasher Repair
Dishwasher repair is made easy with our FREE online manuals. Learn how to troubleshoot problems with the most common dishwasher brands. See easy to follow diagrams on how to disassemble and reassemble your machine and do the repair yourself. We have already helped thousands of satisfied people to keep their dishwahers maintained and running smoothly for many years.
No need to call an expensive dishwasher repairman, and then wait a couple of hours (or DAYS) for him to show up! Do it yourself, diagnose your dishwasher problems RIGHT NOW, cheaply and easily, with our FREE ONLINE dishwasher repair manual!
Stopping in mid-cycle?
Buzzing or making grinding or other strange noises?
Spotting dishes? Or even etching dishes?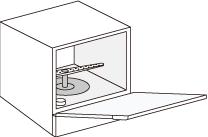 Our dishwasher repair manual can help!
The same things tend to fail in the same designs.
Why not save yourself a lot of time, hassle and money, and just go there first?
Why are some dishwashers so bloomin' sensitive to food left on the dishes, when it seems like others could double as a wood chipper?
Why do some dishwashers get dishes so clean, when others leave spots as heavy as a new snowfall? Our DIY dishwasher manual attempts to answer such profound philosophical questions, as well as more acute ones, like: "where in the heck is that water on the floor coming from?"
Common complaints are covered, such as wash quality problems (spotting, filming, etching, etc.), leaks, water fill, water level and drain problems, pump rebuilding, motor, timer, heater and other electrical problems, drying troubles, etc. Whirlpool / Kenmore machines are covered, as well as GE, Hotpoint, Maytag, JC Penney, Frigidaire, Westinghouse, Thermador / Waste King, Kitchenaid, and many others.
Save yourself time and money and see how to service and maintain your dishwasher yourself to keep it running like new.
Our easy to follow manual is available online, so you can start your dishwasher repair right away!
Please share our .